Hotel Emirates have rooms and services for guests from anywhere.
We offer comfort and solace to our guests when they step into our hotel premises. A homey accommodation with pleasing services is a guarantee that we provide to people looking for Hotel Rooms in Kanhangad. Our team is committed to assure superior accommodation at affordable pricing to our clients. Rooms and facilities suitable for foreign and domestic tourists and other guests are arranged at the hotel.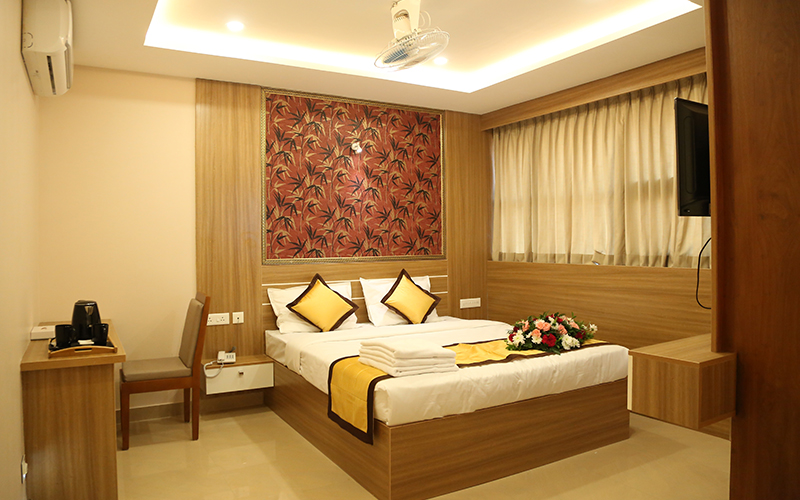 3500.00 + Tax
Suite Rooms
Hotel Emirates have tastefully designed suite rooms with elegant décor and ample space. Cosy beds and bathrooms ensure our clients a peaceful stay at our hotel. The suites at our hotel are the best compared to the facilities offered by other hotels in Kasaragod. Our interior management team and hospitality management team ensure the best comfort with a fully furnished bedroom and bath area. Dining and living space with television and other amenities are available at an affordable price to our guests.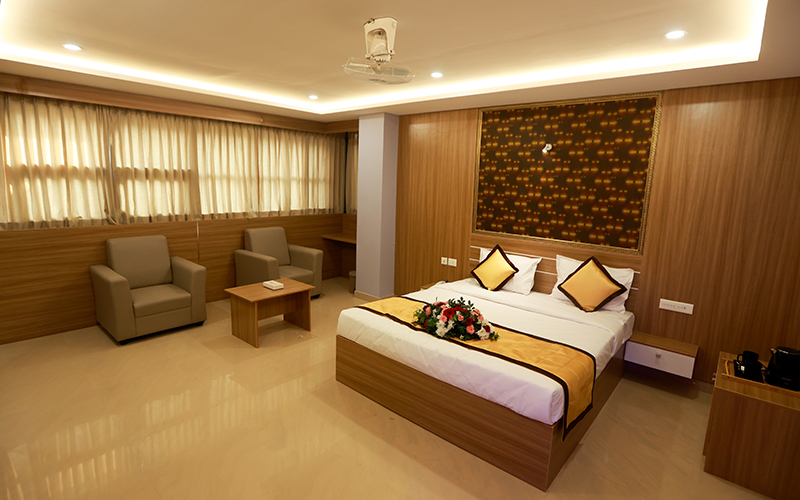 3000.00 + Tax
Super Deluxe
Booking our elegant Super Deluxe rooms provides you with spacious and naturally lit interiors. Large glass windows with beautifully aligned curtains give you the bliss of sunlight and a natural ambience inside the suite rooms. Our Super Deluxe rooms have elegant furnishing items and ample storage space to help our clients. Dining and living space fin our Super Deluxe Rooms are on the favourite list of our guests.
2800.00 + Tax
Deluxe
Engross yourself in this beautifully managed and incredibly furnished accommodation to enjoy a placid stay in the land of pristine beaches, rich cultural heritage, historic forts and quiet backwaters. Hotel Emirates offers unparalleled service with homey accommodation in our Deluxe Rooms. One of the best Hotels in Kanhangad, we are rated as a top hospitality service in Kasaragod for our trusted partnership with our clients who are on a trip to Kanhangad for leisure or business. Round the clock room service and the best amenities provided by our team is sure to give you a personalized experience.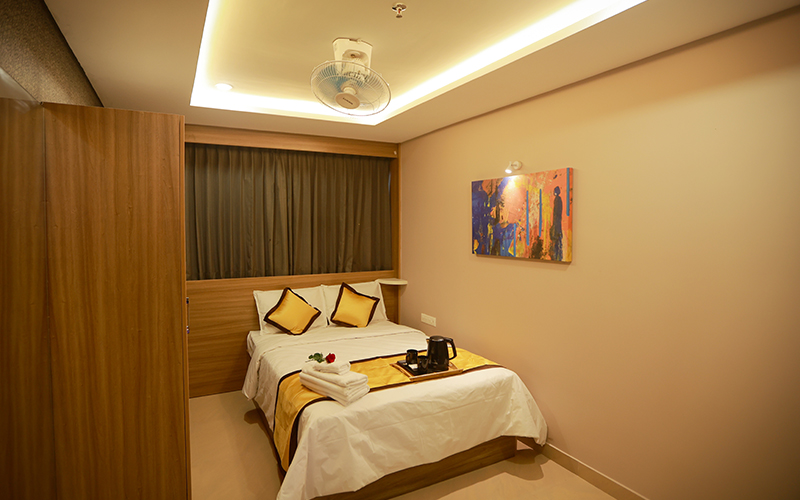 2500.00 + Tax
Standard Double Room
A full-service hotel in Kanhangad, we offer standard double rooms to provide comfortable accommodation to couples and families. The room is spacious enough for the homey stay of a family. With elongated hotel space, we offer additional beds if the guests require them. Room service and entertainment facility with Television and cable connection guarantee you a comfortable stay.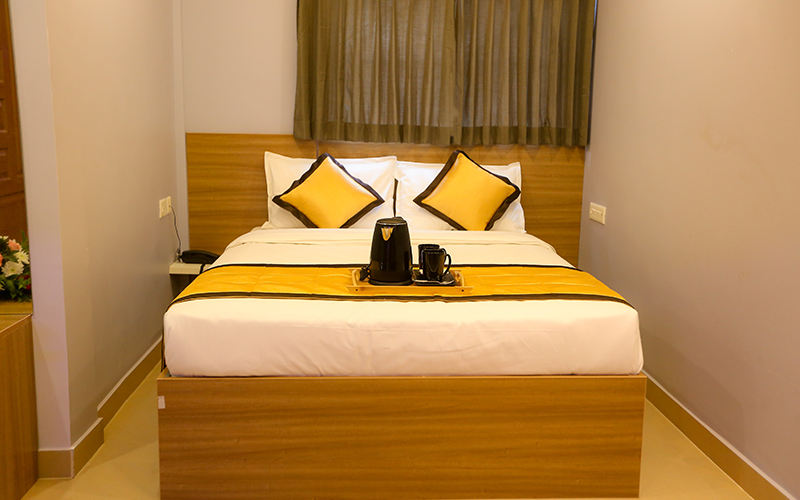 2200.00 + Tax
Double Room
Hotel Emirates offers accommodation for all. We offer accommodation suitable for different occasions. Affordable and enjoyable stay is what we provide to our clients. Choose your rooms based on your budget after a glance at our facilities and price cards.